I have recently released a new preamp sim, made for this year's KVR Audio Developer Challenge.
It is actually a model of 3 different devices:
ISP Decimator, Orange Squeezer and Sansamp PSA (all are trademarks of their respective owners)
It's a bit rushed, because I had a hard deadline and I was getting a new job at the same time.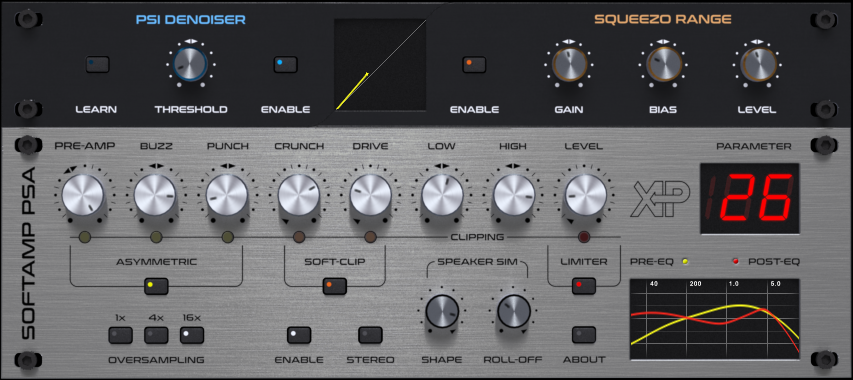 Download for free here:
http://soft-amp.com/softamp-psa
And, if you happen to have a KVR Audio account, consider voting for it here (before December, 18th)
http://www.kvraudio.com/kvr-developer-c ... dc16-12751
And as always, your opinions and suggestions are appreciated. Sound samples are very welcome too!